Photos from the 2009 Class of '51 Dinner held at the

Middletown Area Senior Center

August 27, 2009

This was our first time to hold a luncheon or dinner at the new Middletown Area Senior Center.  About a week before the dinner, we learned that the Senior Center had inadvertantly double booked the room that had been reserved for us and we would have to move our dinner to the lobby.  We thought this was going to be a total disaster but the staff at the Senior Center went out of their way to accomodate us and it acutally turned out OK.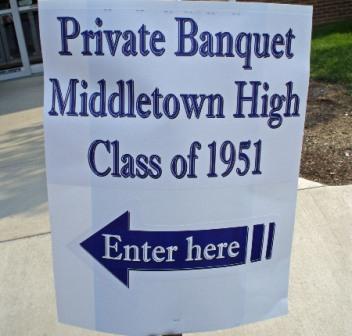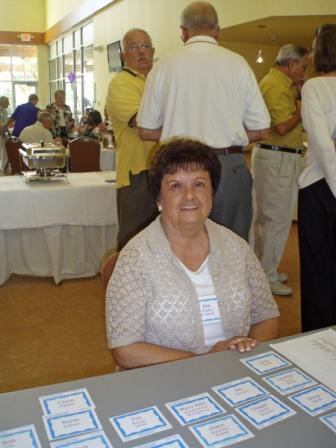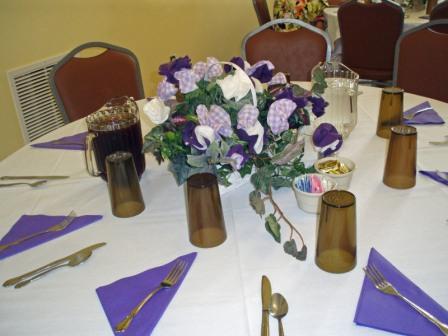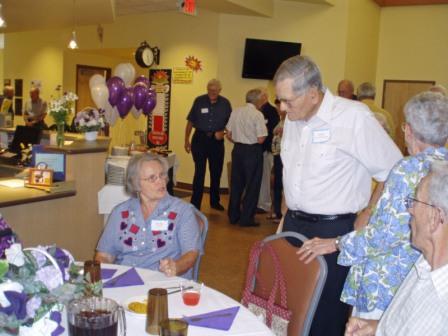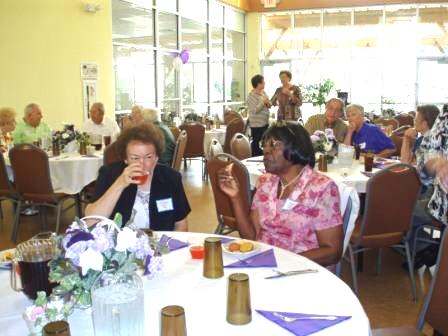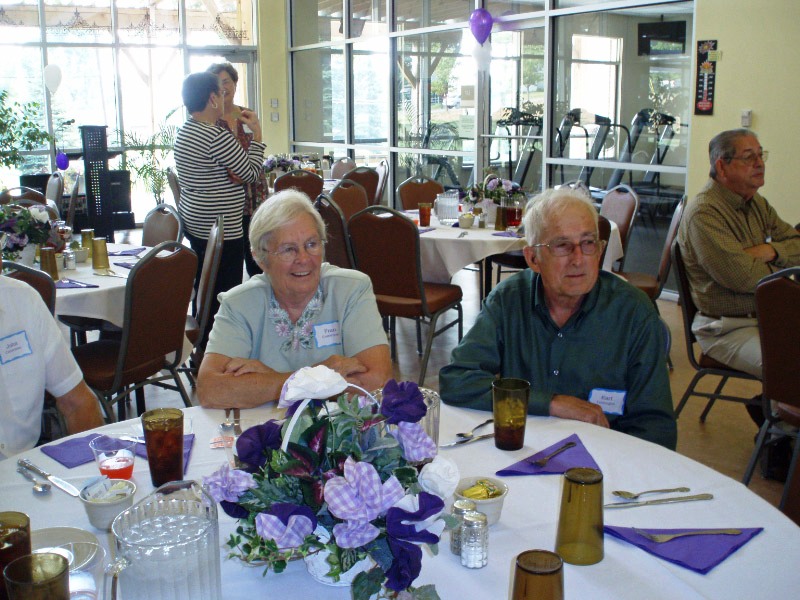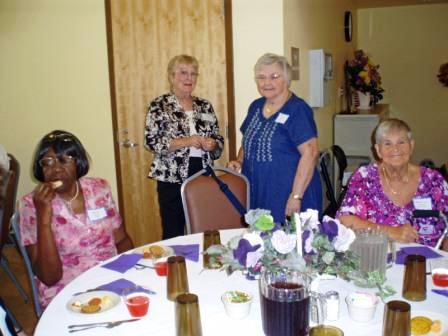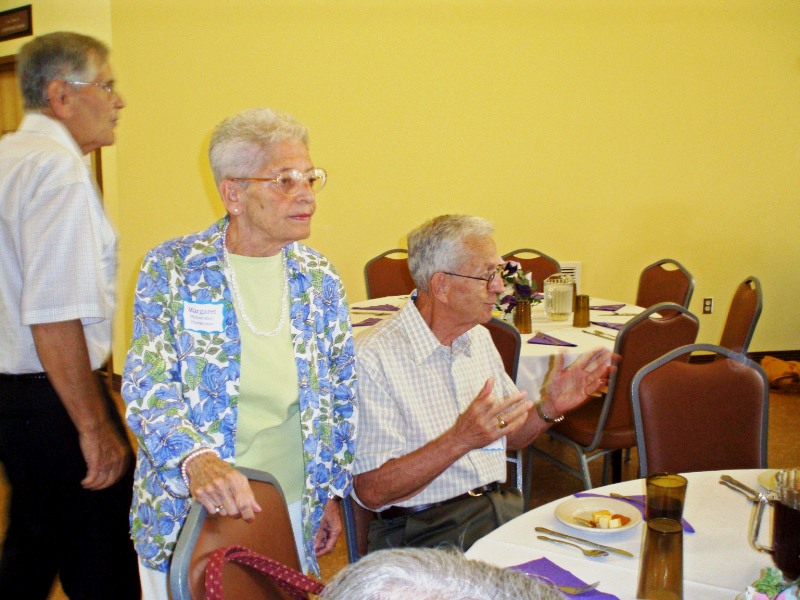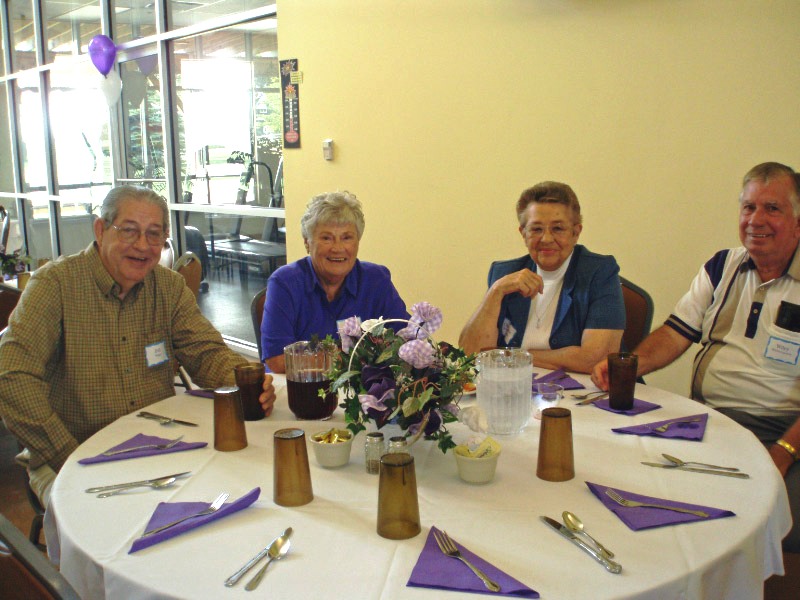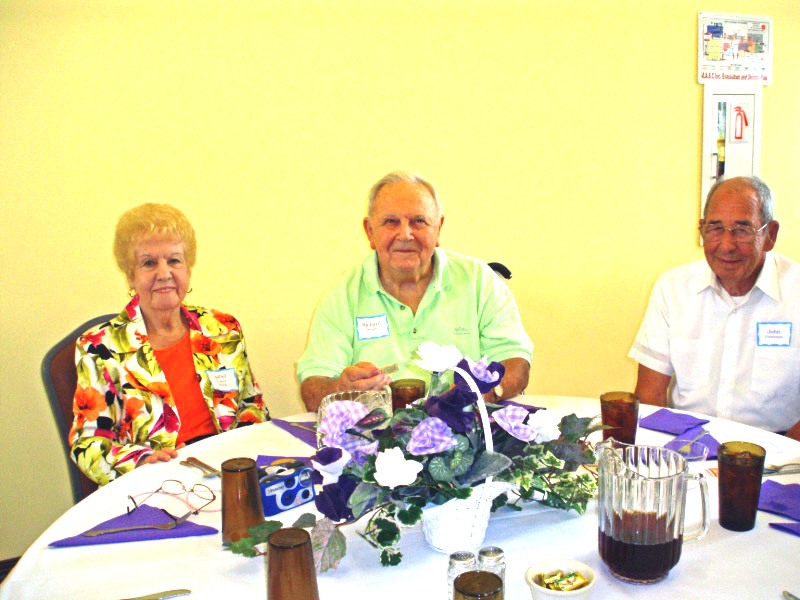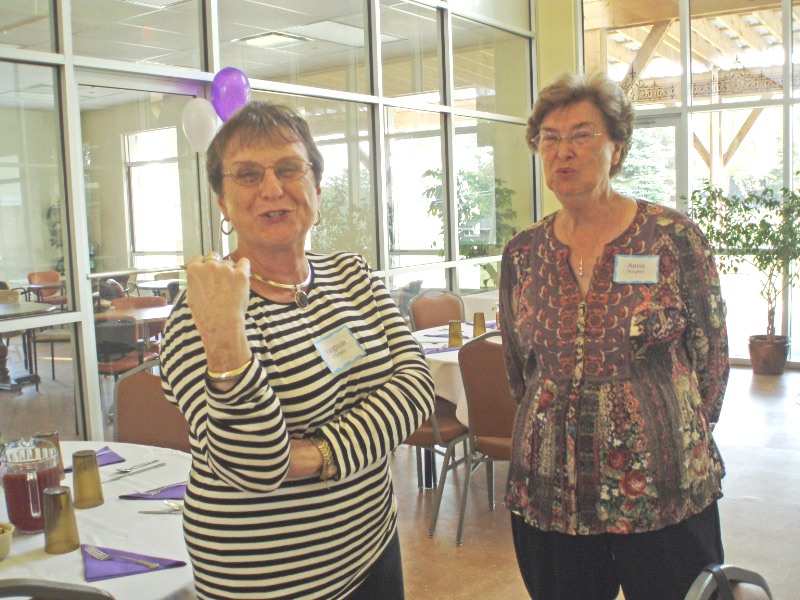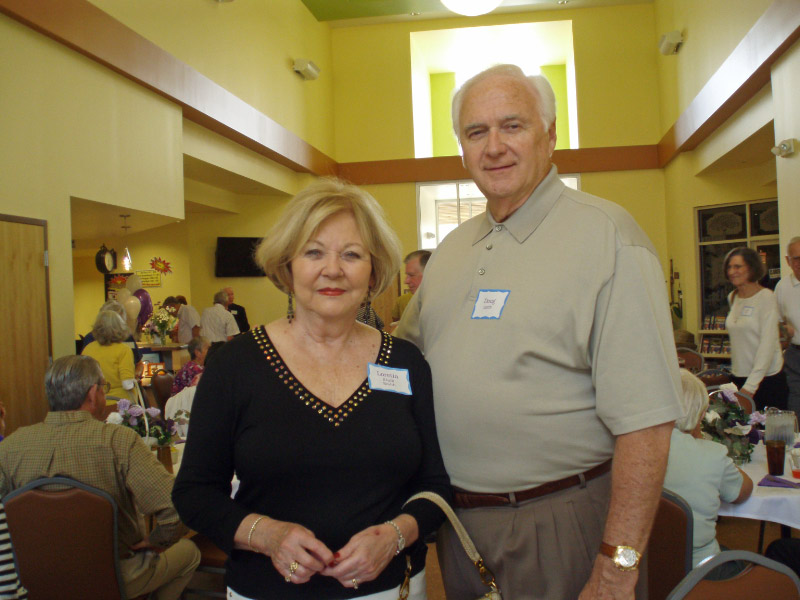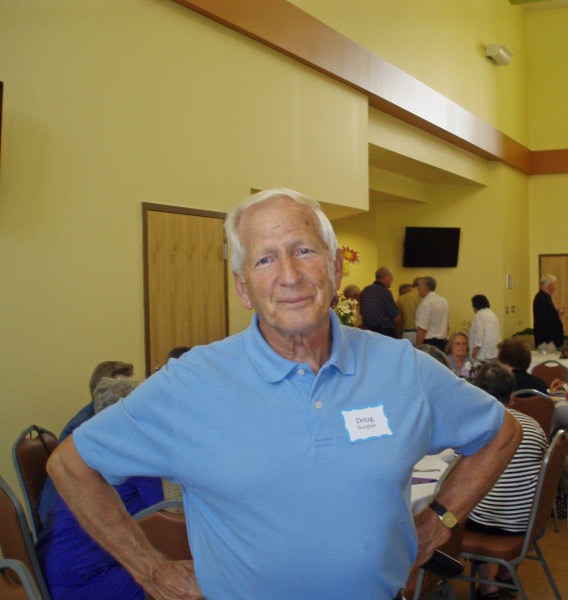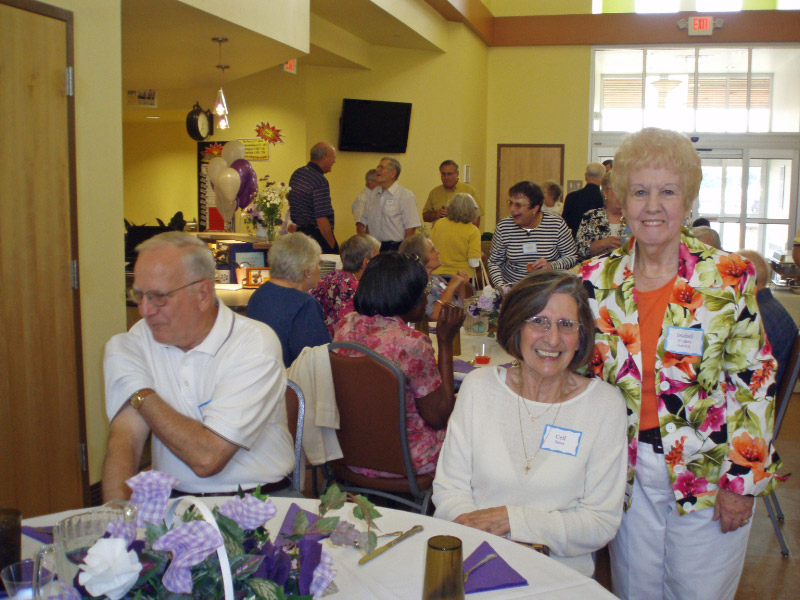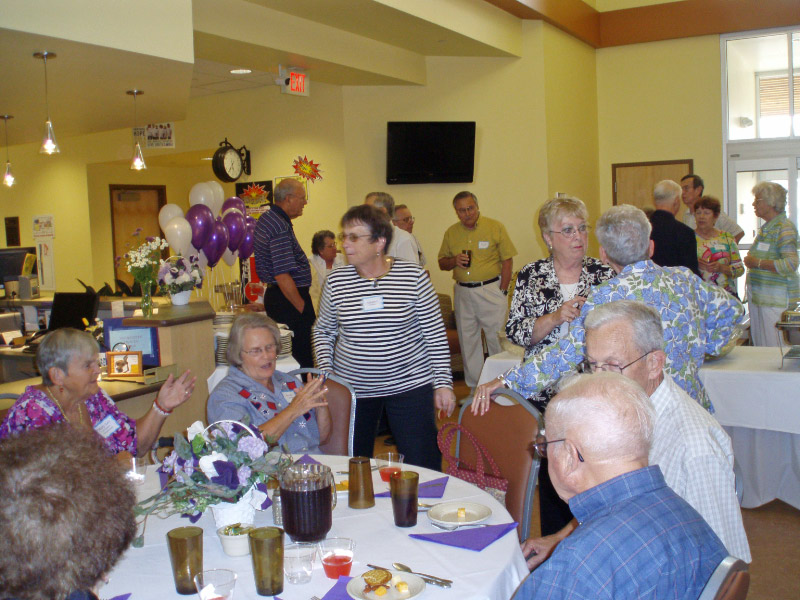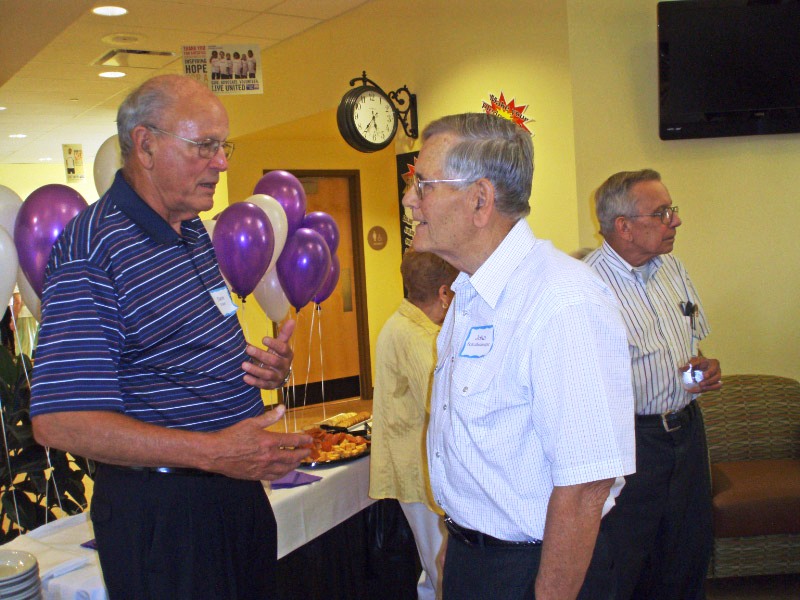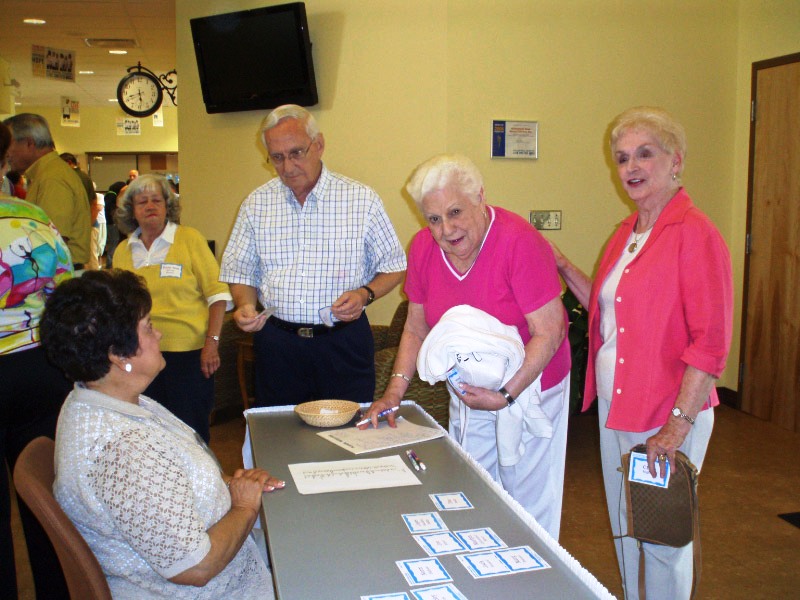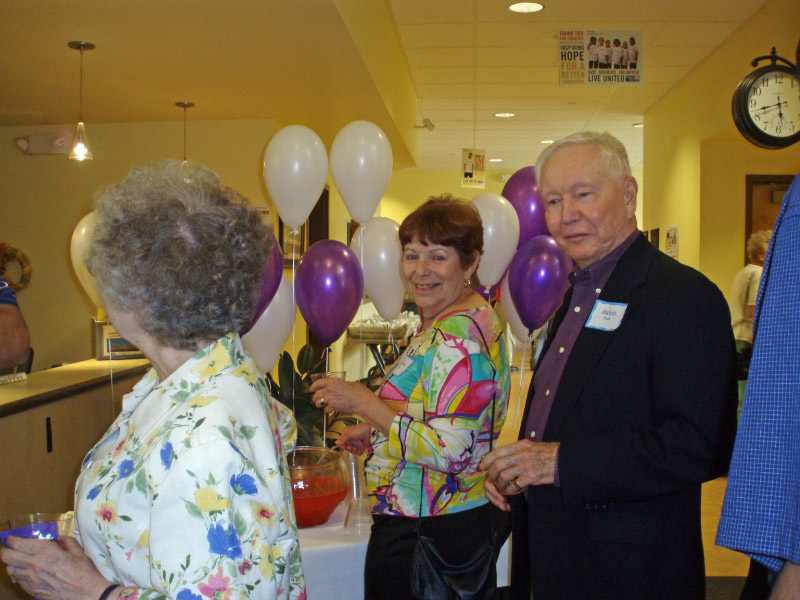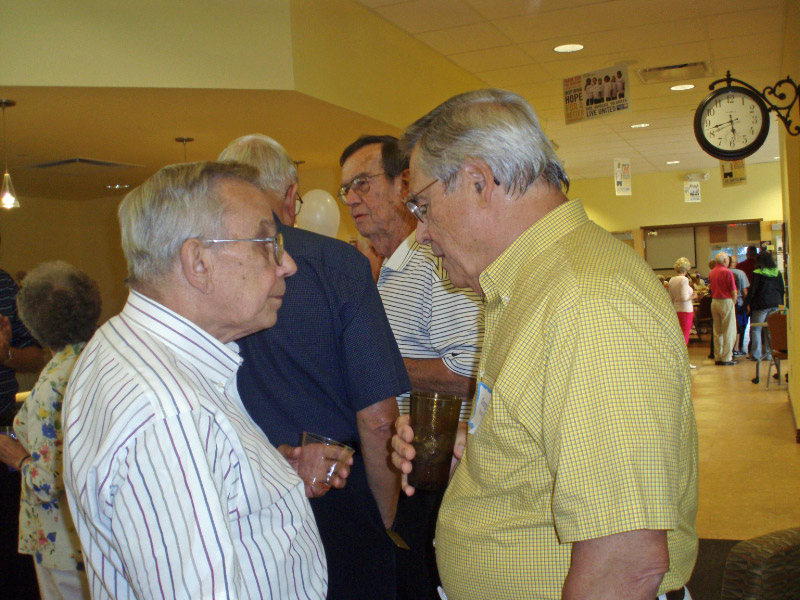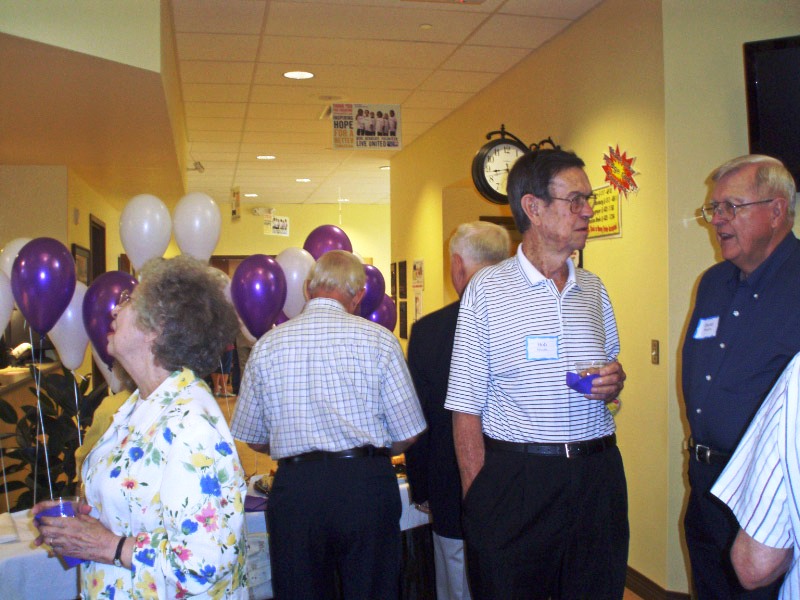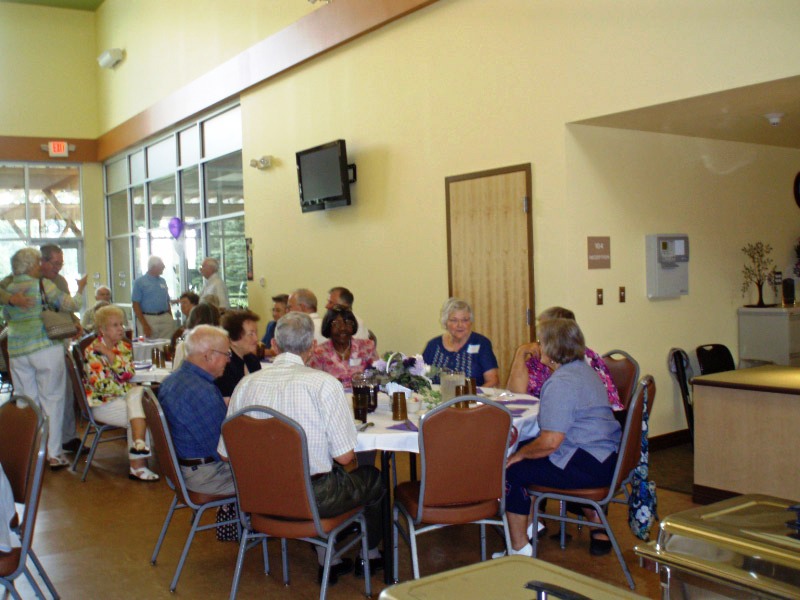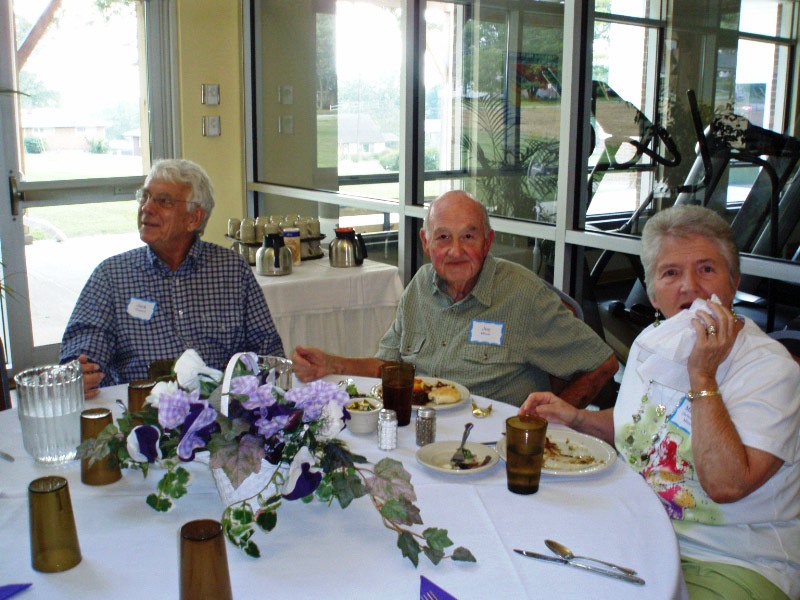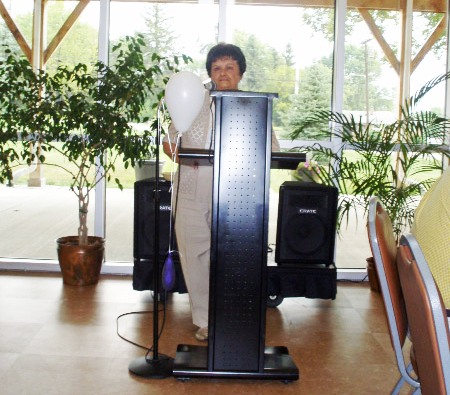 This sign helped direct traffic and get our group to the lobby

Dee (Rhodes) Burkhardt at the registration table. 

Behind Dee is Tom Byrne, George Christy and John Rossi

The tables were nicely decorated in purple and white

Becky Leonard (Mary Lee (Yenser) Henderson's sister), John Schraffenberger, Margaret (Schneider) Henderson and Bob Henderson

Ruthie (Allen) Clark, Joyce (Frazier) Schraffenberger, Joyce (Nickell) Eifort,

Mary Lee (Yenser) Henderson

Phyllis (Patton) Mills and Ruthie (Allen) Clark

Fran Cotterman and Earl Cottongim

John Schraffenberger, Margaret (Schneider) Henderson and Bob Henderson

Bill Riggs, Nancy Bolton, Claudette Witherspoon and Wiley Witherspoon

Isabel (Fuller) Settich, Richard Bendel and John Cotterman

Virginia Christy and Anna Burgher

Loretta (Duff) Smith and Doug Smith

John Rossi, Ceil Rossi and Isabel (Fuller) Settich

Mary Lee (Yenser) Henderson, Becky Leonard, Virginia Christy,

Joyce (Frazier) Schraffenberger, Margaret (Schneider) Henderson,

Bob Henderson and Les Mills

Dave Tickel, John Schraffenberger and Jim Myers

Dee (Rhodes) Burkhardt, Patsy Ann (Fouch) Deaton, Ed Seamon,

Ginger (Hein) Seamon and Chris Higham

Marilyn Housh, DeeAnn Kah and Ralph Kah

Jim Myers, David Morgan, Bob Housh and George Christy

Marilyn Housh, Ed Seamon, Bob Housh and David Morgan

Jack Howard, Joe Minor and Marilyn (Schneider) Minor

Dee (Rhodes) Burkhardt reading emails and notes from

classmates who could not attend and announcing that

next years event will take place on Aug 26, 2010

Bob Henderson, Les Mills, Phyllis (Patton) Mills, Ruthie (Allen) Clark

Joyce (Nickell) Eifort, Mary Lee (Yenser) Henderson and Becky Leonard

Thanks to Rose Morgan for taking these pictures