CHARLIE SUFFERED FROM PARKINSON'S DISEASE.

ON SEPTEMBER 6TH. AT OUR 70TH BIRTHDAY PARTY CHARLIE AND HIS WIFE JANICE WERE IN ATTENDENCE.

JANICE TOLD US THAT THE EVENING WAS AN UPLIFTING EXPERIENCE FOR CHARLIE AS HE REALLY LOOKED FORWARD TO COMING TO THE AFFAIR TO SEE HIS CLASSMATES.

ON SEPTEMBER 8, 2003 CHARLIE BEGAN AN ASSITED LIVING PROGRAM AT HAWTHORN GLEN NURSING CENTER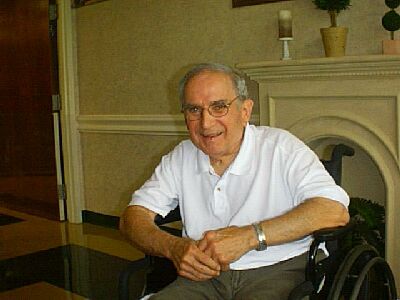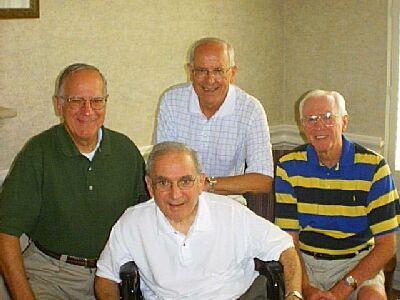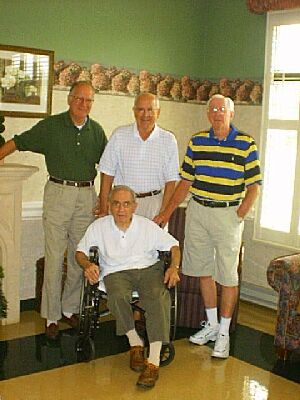 HERE ARE PICTURES TAKEN JULY 28, 2004 OF CHARLIE AND HIS CLASSMATES JOHN ROSSI,

TED KARCHNER AND JACK ROBINSON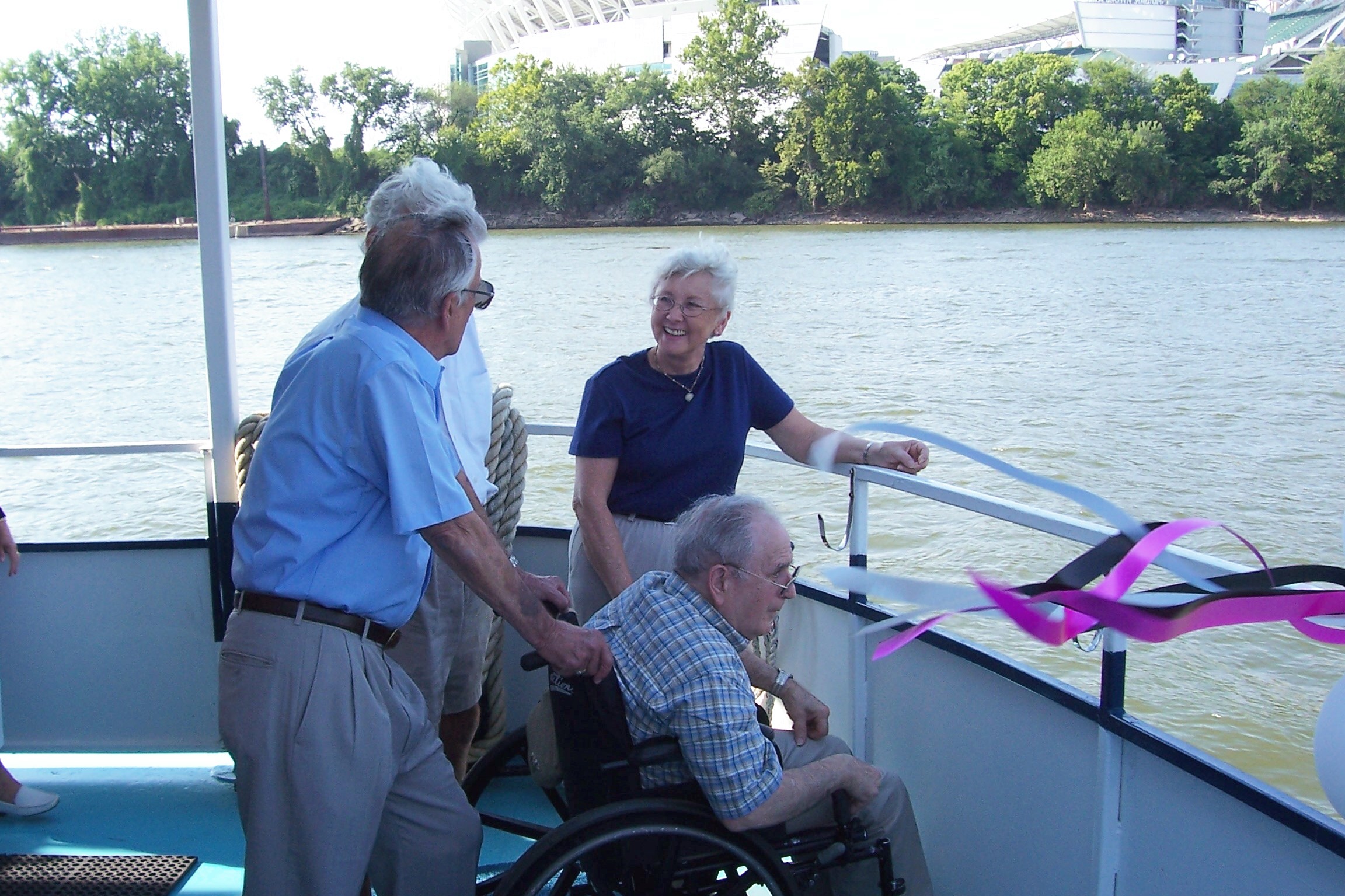 On Celebrations River Boat during 55th Reunion - Aug 5, 2006

Charles (Charlie) James Revelos

1/24/1933  -  10/10/2009.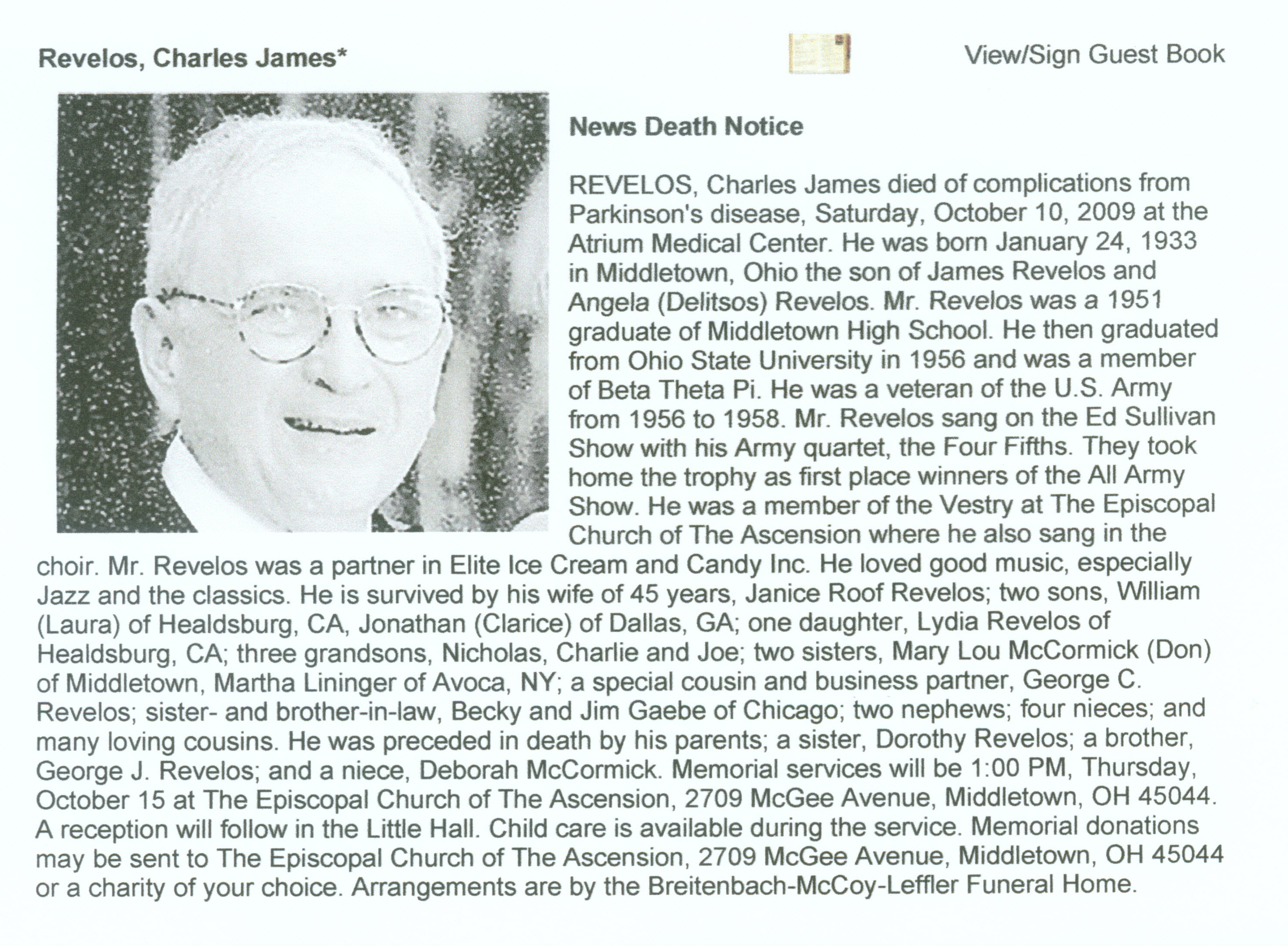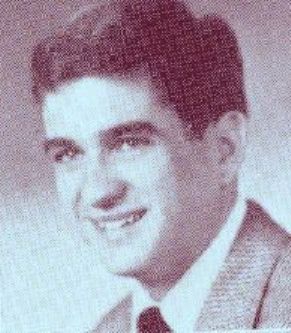 Obituary from October 12, 2009 edition of Middletown Journal.